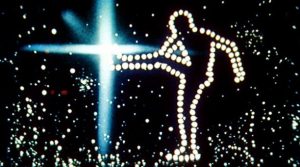 The Old Grey Whistle Test was a music show broadcast on UK television from 1971 to 1988. Despite not being as big as Top Of The Pops it is still looked back on favourably by audiences and critics. Unlike its pop counterpart, this show was focused mainly on the rock genre. Reggae and ska were also featured.
People who are interested in retro rock bands will likely find this show to be educational. Performers who have appeared on it include The Who, Dire Straits, the Doors and Tom Petty. The best performances were later released by the BBC on a DVD box set. There was also a 30th anniversary special broadcast in 2018 looking back on episode highlights.
Other chart shows tended to use elaborate "glitzy" staging. However, TOGWT favoured stripped-back, plain backgrounds and simple lighting. Initially, this was due to the budgetary constraints of the programme but later, the lack of glitz became more of a deliberate stylistic choice. Because of this, TOGWT has a timeless quality to it. Non-chart music was also featured. Modern viewers get to see retro music that is lesser-known.